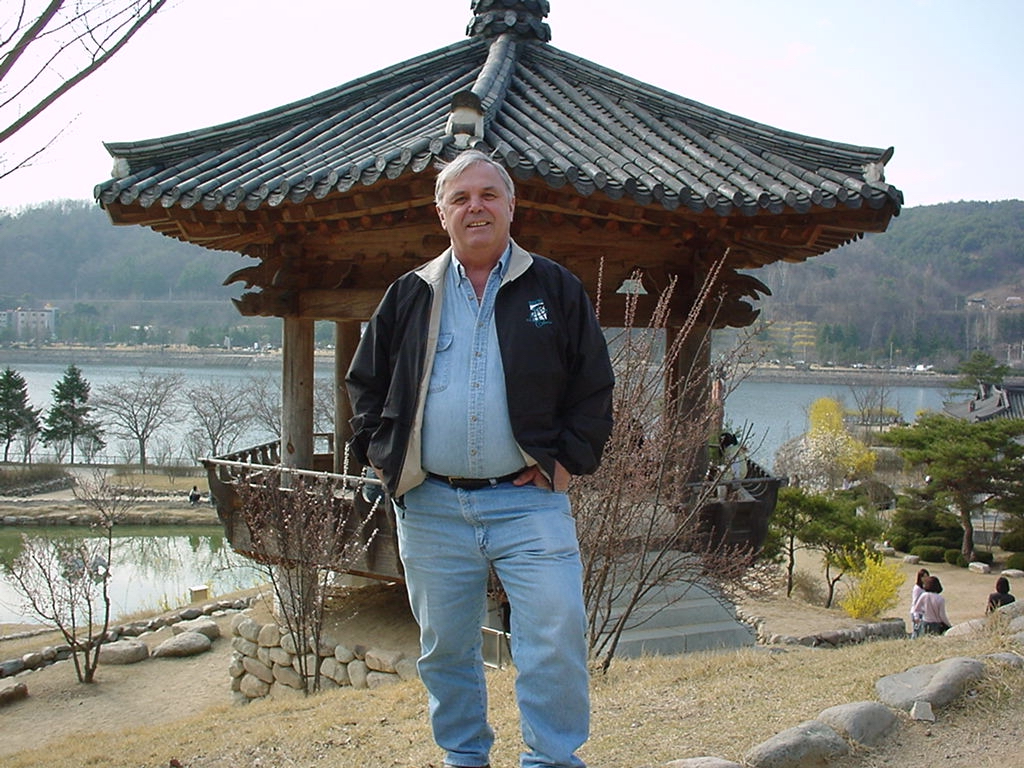 Karl Arnold "Gus" Gdovka, 84, of North Royalton, OH, formerly Solon, OH, passed away on April 5, 2023 after a short hospitalization from chronic health complications.
The Obituary of Karl Gdovka
Gus was born on January 22, 1939 at Uniontown Hospital, in Uniontown, PA, and was the youngest of six children of Louis Karl Gdovka and Albina Alice (Migdal) of Nemacolin, PA. As the story goes, Gus never appreciated that his middle name was Arnold and had no idea where it originated. So, he told his childhood buddies that the "A" stood for Augustus. From then on, he was known as Gus to all who knew and loved him. He loved growing up with such a large family, and he often told wild stories about spending time on his grandparents' farm, the Migdals, in Erie, PA and of boisterous family reunions. He made sure that his own children knew the importance of siblings and strong family ties.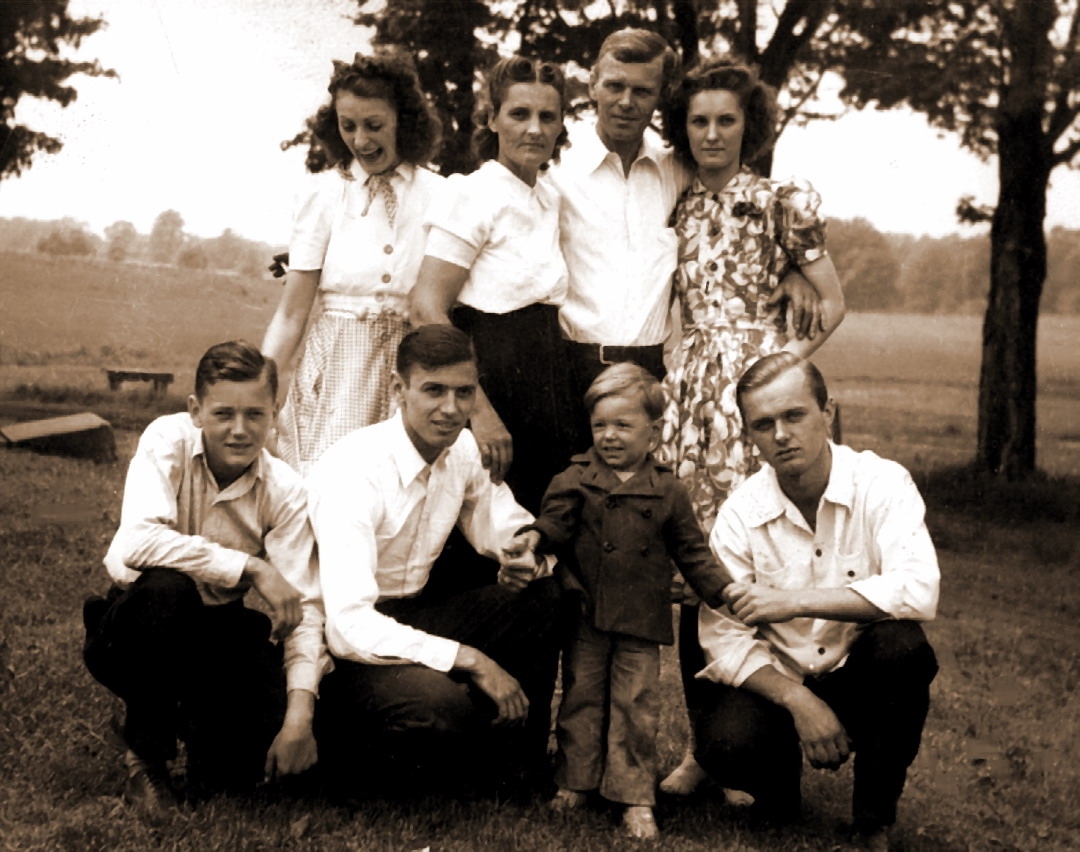 Gus is survived by and missed by his loving wife of 62 years, Mary Louise (née Mahle); six children, Susan (Cecil) Tout, Karl (Peggy) Gdovka, Frank (Tracey) Gdovka, Michael (Alicia) Gdovka, David (Lynette) Gdovka, Linda (Glen) Jackson; and 13 grandchildren: Justin (Andrea) Tout, Mary (Gabe) Pou, Trevor Tout, Lindsey Tout, Joseph Gdovka, Anna Gdovka, Ava Gdovka, Sara Gdovka, Nicklas Gdovka, Natalie Gdovka, Louis Gdovka, Mailey Jackson, and Elliot Jackson.
Gus was preceded in death by his parents, Louis K. and Albina Gdovka and his 5 siblings: Helen Grenka, Frank W. Gdovka, Joseph J. Gdovka, Anne Fritts, and Louis L. Gdovka.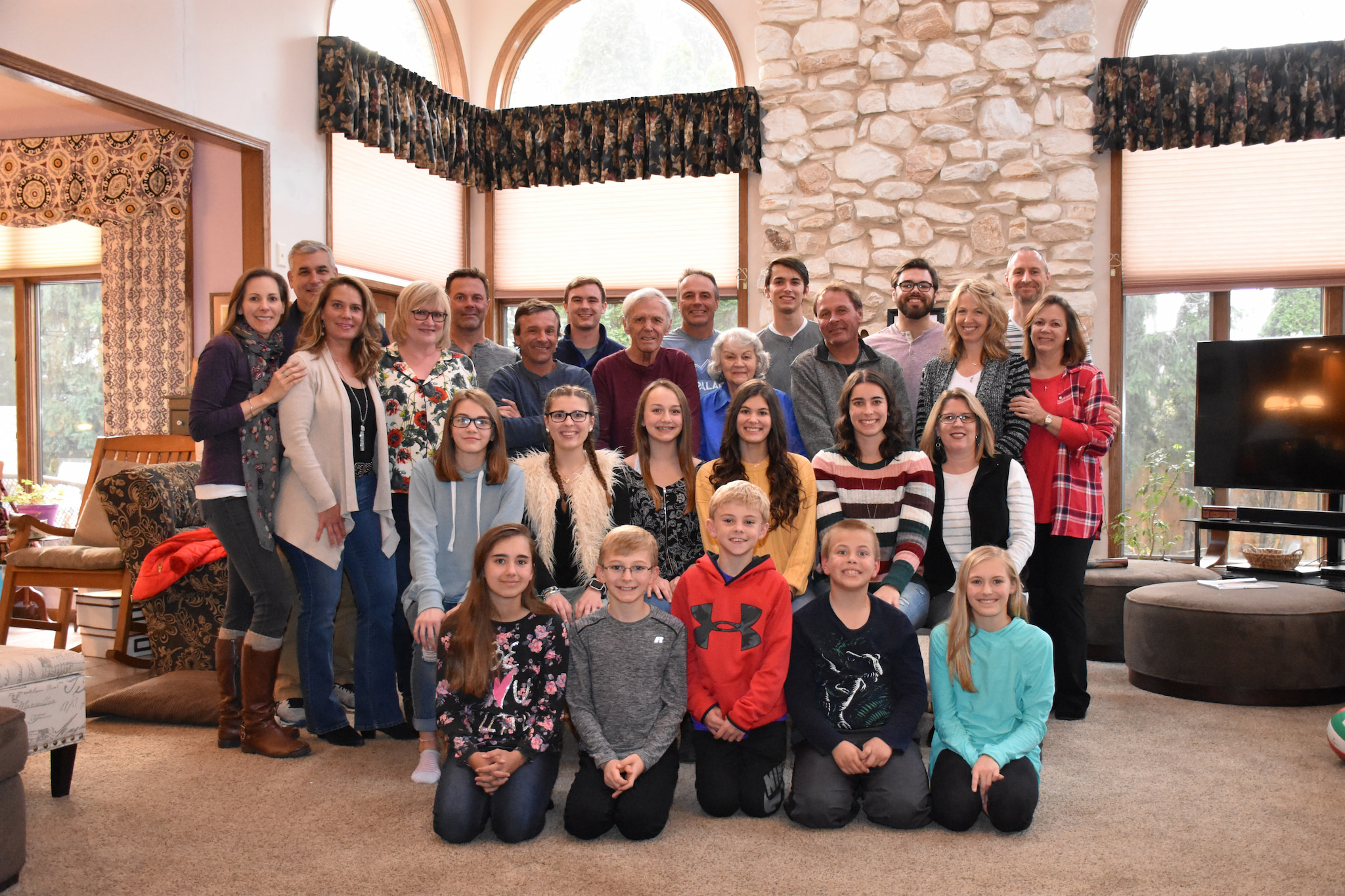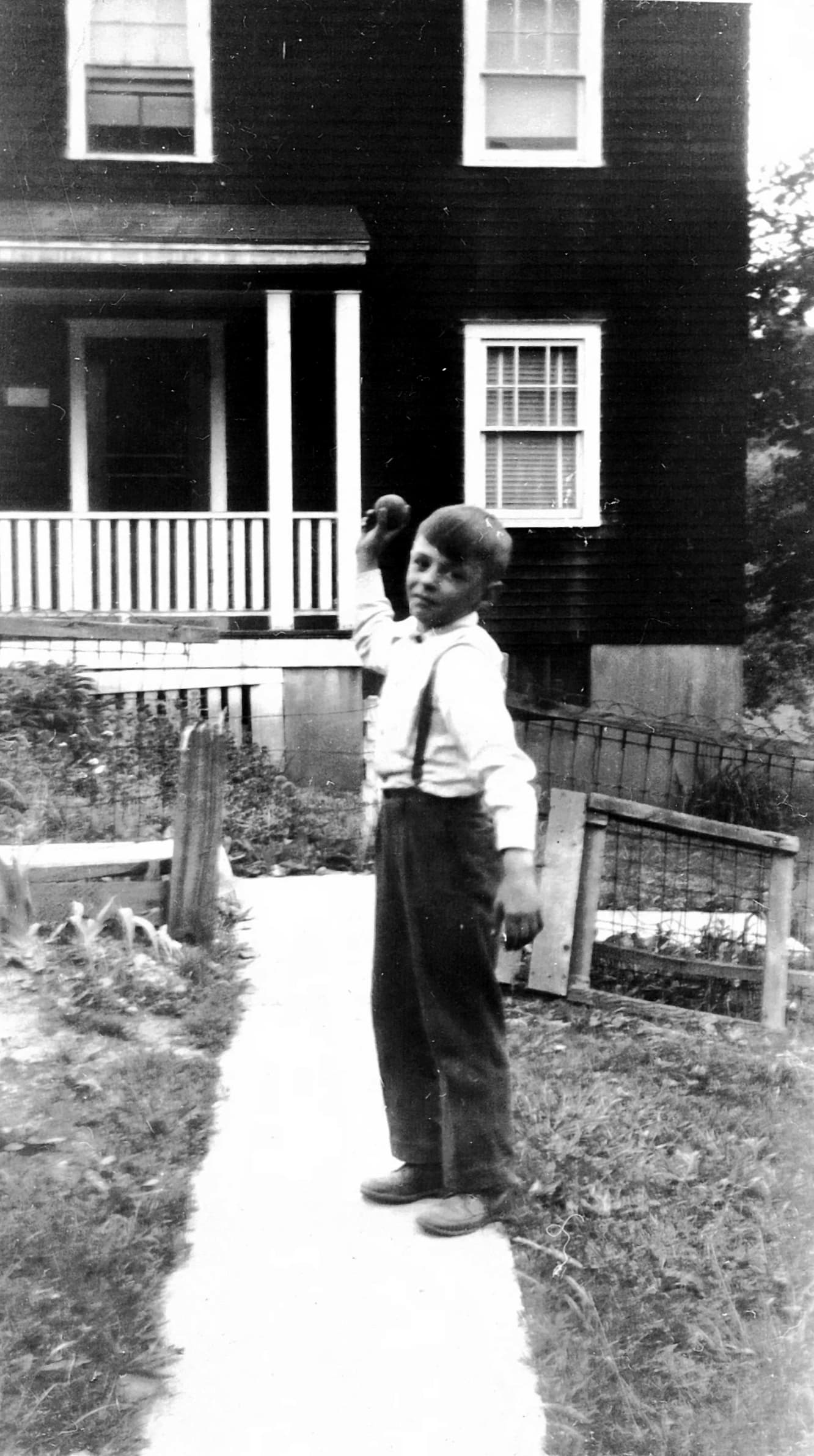 Gus attended Nemacolin Elementary School and Carmichaels Area Senior High School, where he graduated in 1956. He proved to be a high achiever at a young age, and all who knew him would attest that he was destined for greatness. While in high school, he served as class president from 1954-55 and was a member of the National Honor Society. Gus played basketball, ran track and was a 3-year letterman for the baseball team. Gus was an avid supporter and proud member of the 1953 Carmichael "Mikes" football team, which finished its regular season undefeated and untied, for which he was a guard alongside his lifelong, childhood friends Serb Krewasky and John Rapchak. His Friday night lights stories of football glory frequently included colorful tales of Coach Fred Stuvek. Gus was named to the all-county football team and was a team captain for football for junior and senior years. For his athleticism, he was honored with the Lions Club Award for Sportsmanship and Athletic Ability in 1956.
After graduating from high school, Gus attended West Virginia University for his freshman year until he was accepted into the US Air Force Academy. He reported to the Academy in Colorado Springs on July 5, 1957. He began his coursework and training, but he was injured in a football practice and broke his collarbone. Gus returned home to rehab his injuries in southwestern Pennsylvania, but, because of a family tragedy, he decided to remain local and resumed his studies at WVU to be closer to home.
He married his high school sweetheart, Mary Louise Mahle, on May 28, 1960, and, as his yearbook photo caption states, "Gus is a guy who's never blue, especially when he's with Mary Lou." When asked by his children in his later years what his best day ever was, Gus would say, without hesitation, "the day I married your mom." Together for 62 years of marriage and realizing their dreams, they built a lively life and a loving home.
Gus graduated from West Virginia University in 1961 with a bachelor's degree in mechanical engineering and started his career as a design engineer with Fruehauf Company in Uniontown, PA. He joined Alcan Aluminum in 1966 as a project engineer at the Fairmont, WV plant. This career move was the beginning of a long and illustrious career in the aluminum industry.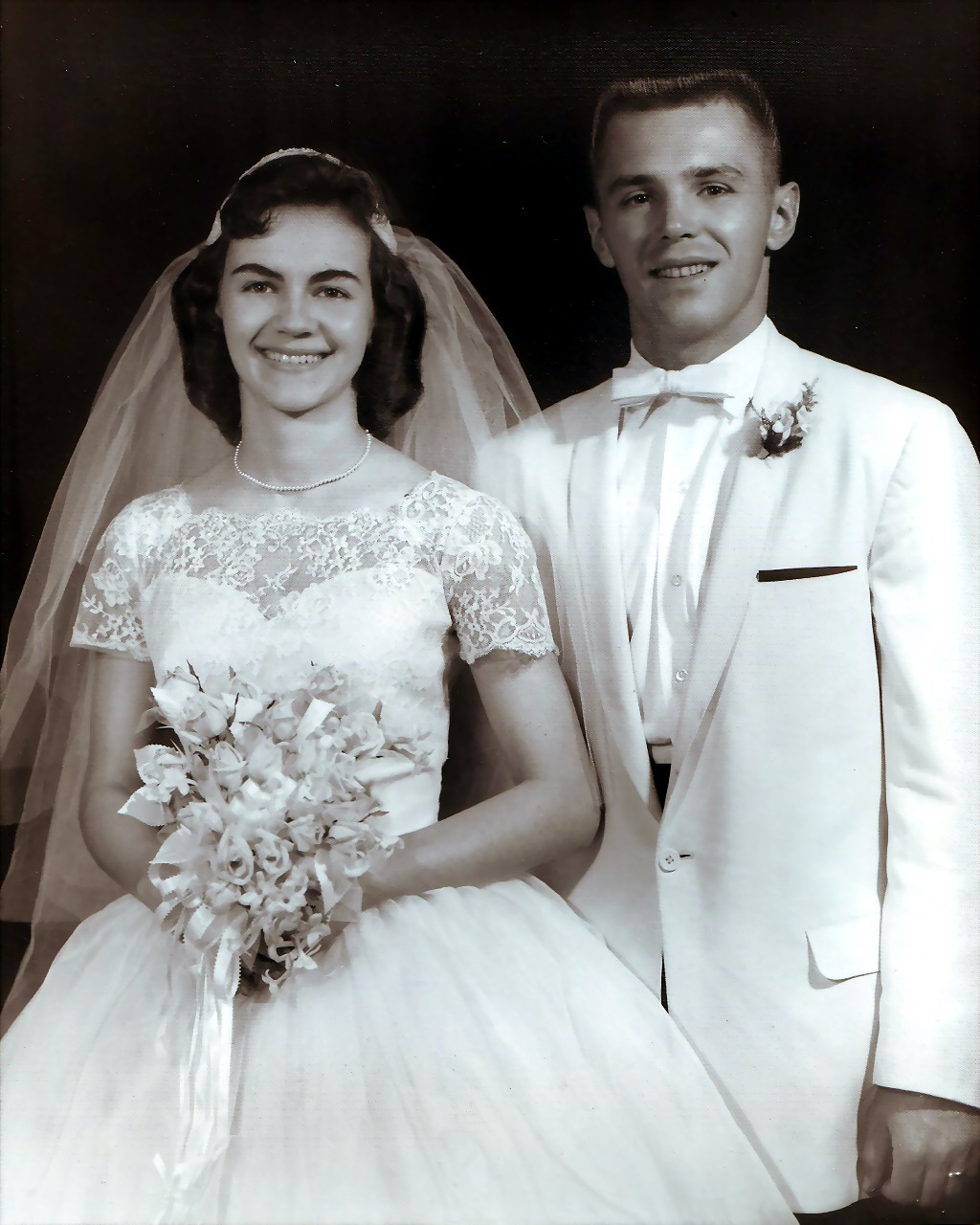 While starting his career, he stayed active at his local community level and believed in public education. He served on the Carmichaels Area Board of Education for a 6-year term (1965-1971) and was elected unanimously to president of the board. He was the youngest man ever to preside over what was then a 9-man board (1969-1971).
In 1968, he was promoted to engineering manager, and, in 1971, he was transferred to Oswego, NY as a senior project manager for the expansion of, what was then, Alcan's largest rolling plant. He was named Oswego's engineering and maintenance manager in 1975. In 1981, Karl left Alcan to become corporate director of engineering for Anaconda Aluminum in Louisville, KY. He proudly served as the lead architect for the design, engineering and construction of the Logan Aluminum Plant in Russellville, KY. The plant was recognized as North America's premier aluminum rolled products facility, and the facility has won many awards and was the standard by which most sheet metal rolling facilities were judged.
In 1983, Gus was promoted to director of engineering for ARCO Metals, which was the parent company of Anaconda, in a move that took him to Barrington, IL. During his tenure at ARCO, Gus was instrumental in implementing numerous major capital improvement projects. In 1984, Alcan acquired ARCO, and Gus became the director of engineering for Alcan and relocated to the Cleveland area, where he and his family settled in Solon, OH. He was instrumental in leading world-class renovations to Alcan's rolling mills in North America, South America and Asia. The Alcan plant in Brazil is the largest in South America, and his modernization projects on two rolling mills in Korea have led to a doubling of their throughput. In 2001, Gus was promoted to vice president of engineering for North America and Asia. He retired in 2004, but he remained a consultant with Alcan and its spinoff, Novelis, on their worldwide fabricating ventures. He held engineering licenses in 12 states.
Gus's travels led him all over the world to various parts of Canada, Europe, especially England and Germany, Brazil, Russia, and South Korea and earned him the privileged status of "one million miler" on Delta Airlines alone. As much as he loved flying the skies, he was most content and most at home when surrounded by his family at their lake house, called Live Easy, in Tennessee–a lake house that he designed, and his sons built.
Gus did not enjoy: noise; children stomping around like elephants; when people, especially his youngest son, David, "muscled" things; when daughters got "lippy" and would talk back; or when his wife took his phillips head screwdrivers and hid them, which she apparently did a lot.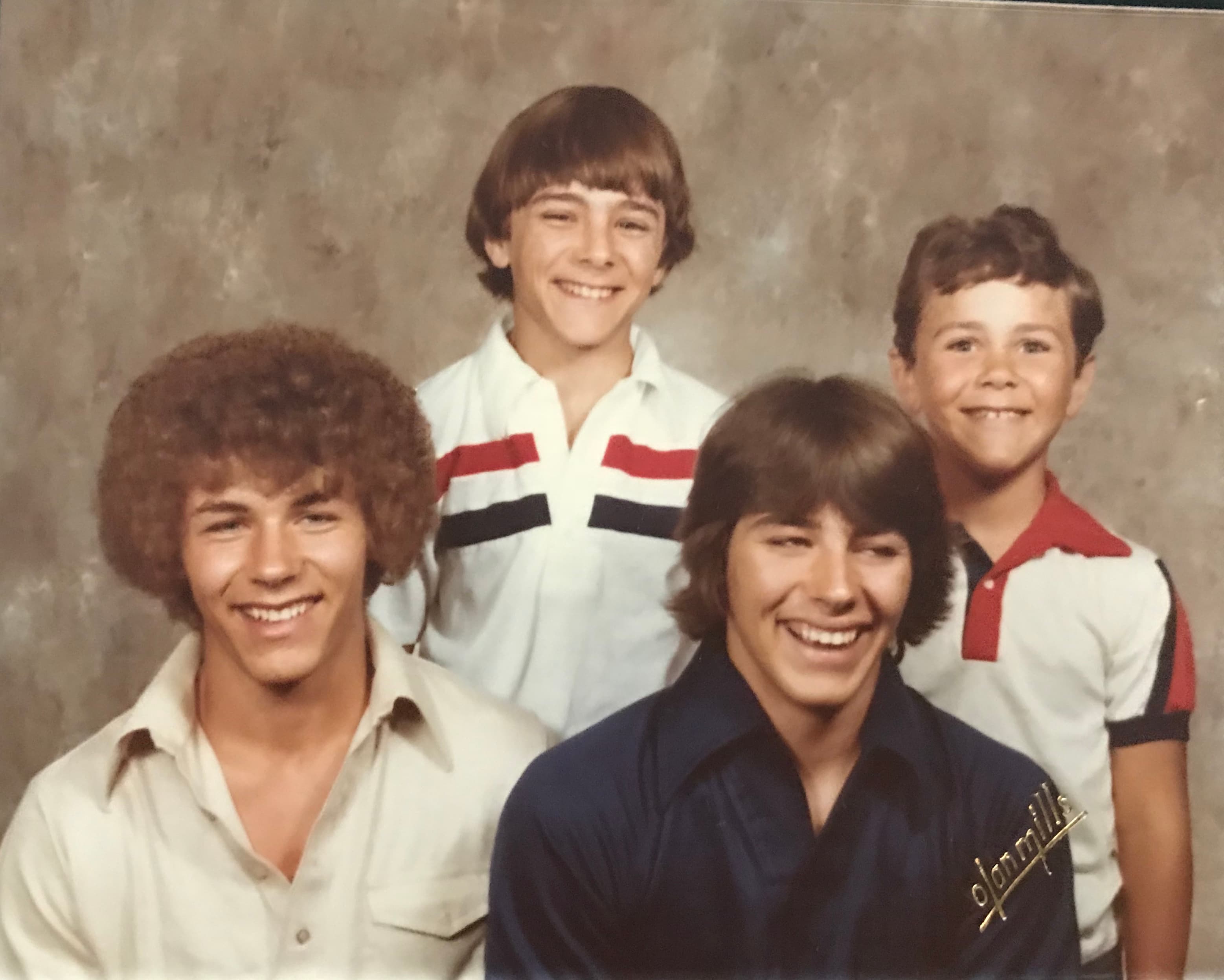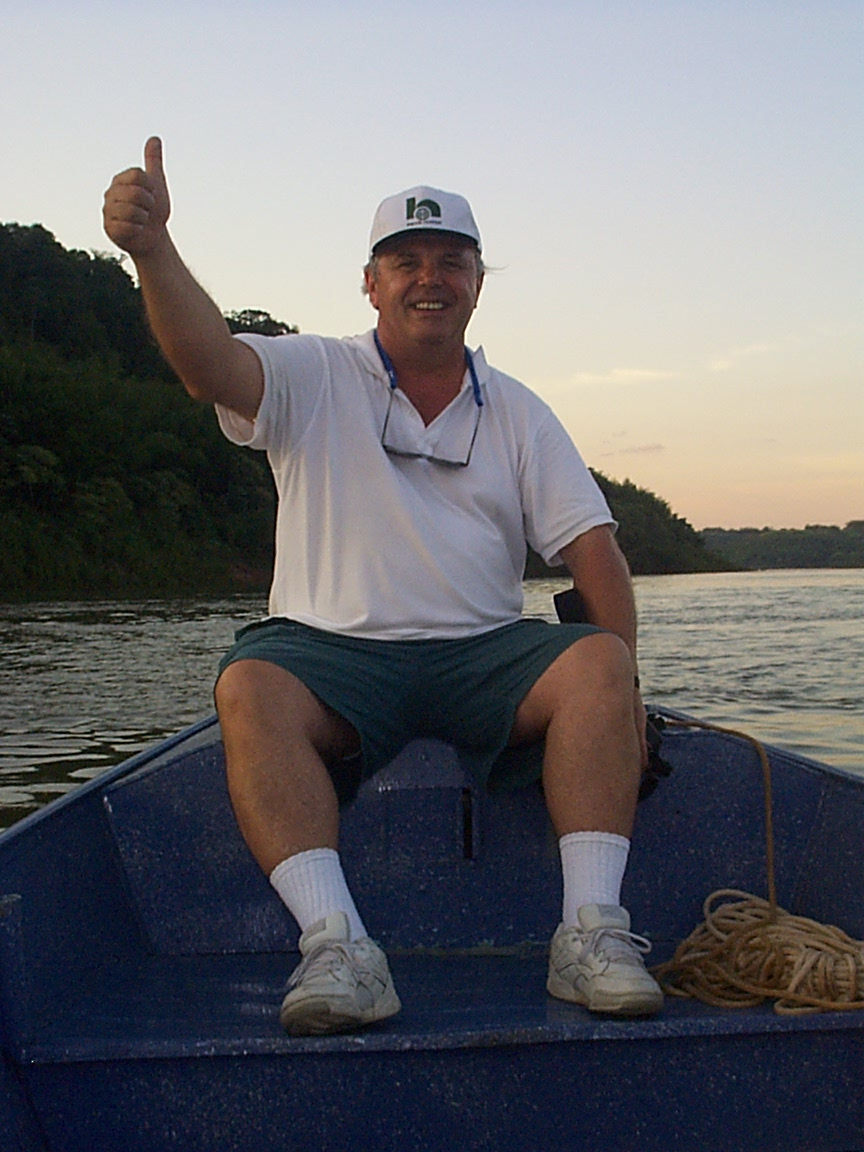 If you needed to borrow something, he always obliged because, no matter what you needed, he was likely to have a "whole piss pot full of them." Gus was the life of the party. He loved woodworking, and Gus definitely passed along his carpentry, engineering, and design skills to his sons, Art, Bart, Dart and F-a-a-a-a-a-a-rgo, as he often joked. His second son, Frank, especially inherited these talents for working with nails and wood and can often be found refinishing furniture or fixing engines for cars or snow mobiles.
He passed time watching the History Channel, putzing around the house, and getting free flashlights and tape measures from Harbour Freight. He was incredibly generous, and, if you mentioned that you liked something that he had, he was very likely to show up at your house during his next visit with one in hand. He loved collecting hose nozzles, blank CDs, and printer paper.
He enjoyed his retirement to the fullest by making frequent trips with Mary to their lake house in Sharps Chapel, Tennessee, where he enjoyed being outdoors, burning trash on the fire pit, and riding on his mower all over the neighborhood. He loved the spotlight of a late-night jam session with his third son, Michael, strumming on the guitar. Gus willingly, and loudly, offered up his slightly under-pitch singing. His favorites included: the Silver-Tongued Devil, Sympathy for the Devil, and Blue Eyes Crying in the Rain.
Gus was not stuffy or fussy. He generally didn't like dressing up, but he was a huge fan of the yearly Iron and Steel Ball in Pittsburgh. He loved clip-on ties for their comfort and for their safety and practicality. He often remarked that you needed to wear them inside aluminum plants in case your tie got caught in the machinery. He was incredibly proud to once have traded an Italian businessman a JC Penny clip-on tie for a paisley, silk, Georgio Armani, traditional tie because the Italian was so amazed by the clip-on functionality.
He was a huge fan of all Pittsburgh sports, especially the Steelers, and, if he wasn't wearing a WVU cap, you could bet that the Steelers hat would grace his head. He was a huge fan of family reunions, weddings, and of spending time with his children and grandchildren. He enjoyed going to Cleveland Indians games with his grandchildren and watching them play their own sports throughout their elementary school, middle school, high school, and college years. His grandkids affectionately called him Pap.
He loved fishing, and his piscatory adventures took him to the Great Lakes, New Mexico, Quebec, the Thousand Islands, and Patagonia. He proudly listed himself as a Trout Unlimited member on his work resumes. He loved being on the water, whether it was boating, water skiing–with his oldest son, Karl, on his shoulders–swimming, or sharing a beer on the shoreline with his sons, daughter-in-laws, or friends. He also loved stamp collecting, coin collecting, and hosing off the driveway with the aforementioned hose nozzles.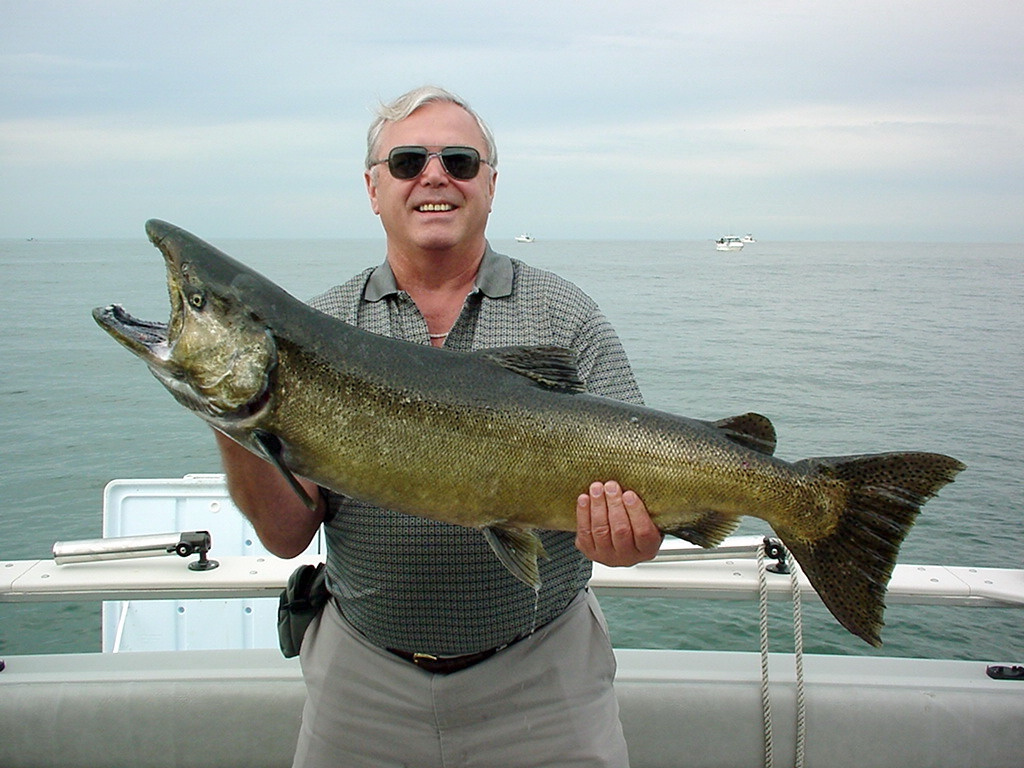 Gus was a lover of the OG Disney World, especially Big Thunder Mountain, where he would belly laugh and cheer, the Country Bear Jamboree, and the Pirates of the Caribbean–and would cheer "We want the redhead!" He was always up to sing along to "The Best Time of Your Life" on the Carousel of Progress.
Gus played harmonica in his gray Pontiac Grand Prix during his many drives to and from Russellville, KY in the late 1980s/early 1990s, and he always had a stockpile of old maps, Alcan swiss army knives, and straws from fast-food restaurants in his car. He would cut the straws at an angle and use them as toothpicks to keep his gums clean and free of debris.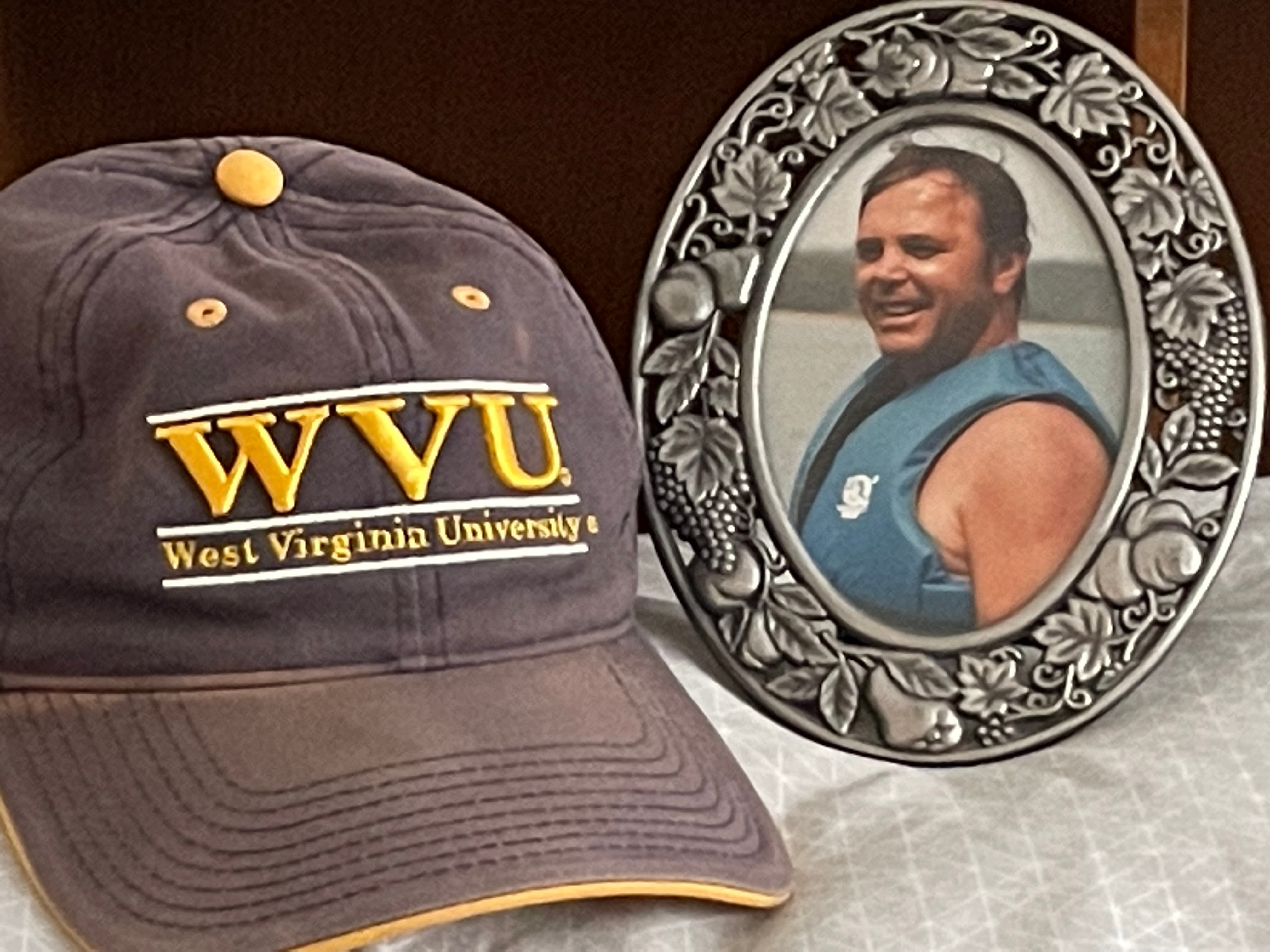 He was a sports coach, coaching his sons' hockey and baseball teams. One former player still attests, "Mr. Gdovka was the best coach that I ever had." He was also a great diving judge, alongside his brother-in-law, Bunky Mahle, who scrutinized hours and hours of his youngest daughter's, Linda's, excellent dives off of the back of a houseboat on Dale Hollow Lake in Kentucky. In spite of their efforts, she did not become an Olympic diver, but she does know all of the words to "There Stands the Glass"--the Webb Pierce and Willy Nelson version.
He owned an impressive album collection of early country and music from the 1950s and 1960s, and he very much embraced when vinyl was replaced by cds, and he loved to purchase cd writers and blank cds to burn more and more music cds–often burning as many as a dozen copies of a disc so that he could give a copy to everyone that he knew and to some people that he didn't know, even to repairmen who thought they were just fixing a furnace. This practice of burning music prolifically earned him many praises, and we often wondered if anyone needed Napster back in the 2000s because we had Papster.
He wrote exclusively in capital letters and often used seemingly random quotation marks throughout his writings, like a friendly reminder written on cardboard to OPEN THE "DAMPER" at the lake house before starting a fire in the fireplace.
He spent a lot of time in his most recent years entertaining his oldest daughter, Susan, with his remarkable recall for Russian sayings and Russian folk songs, including Katyusha. These two analytical brains were two peas in a pod, and they always loved a good puzzle or challenge. She made sure that he received the absolute best care possible during his final years.
Gus was a master story weaver, and his family and friends will miss his colorful, often embellished, tales of travels around the world, meetings with historical figures, and dining with dignitaries.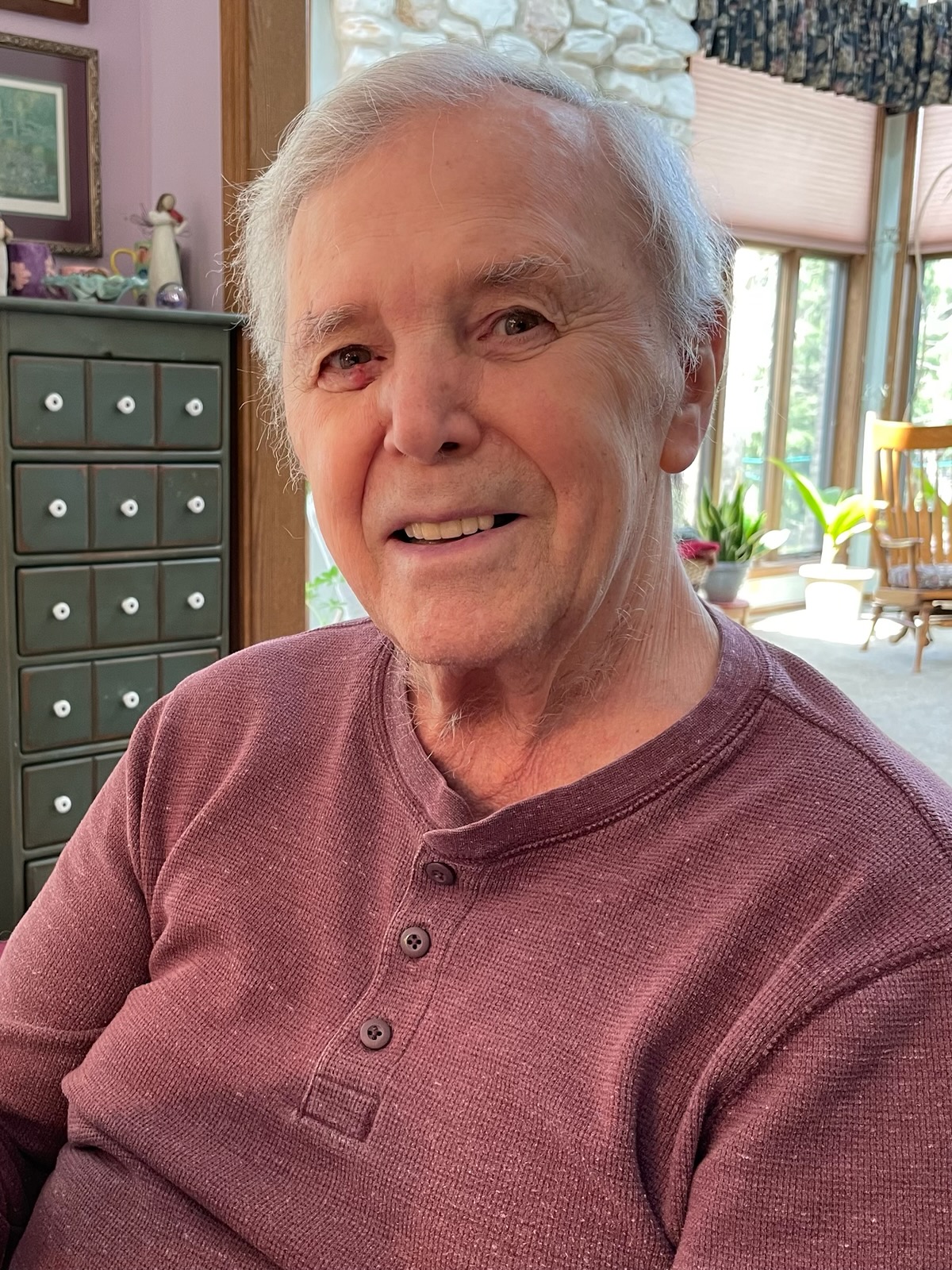 A private celebration of his life will be planned for a later date, and, as one of his close friends recently remarked, he sure had a life to celebrate. In lieu of flowers, the family asks that donations be made to the American Heart Association or to the Alzheimer's Association.
Written by Linda Jackson, in loving memory of her father.